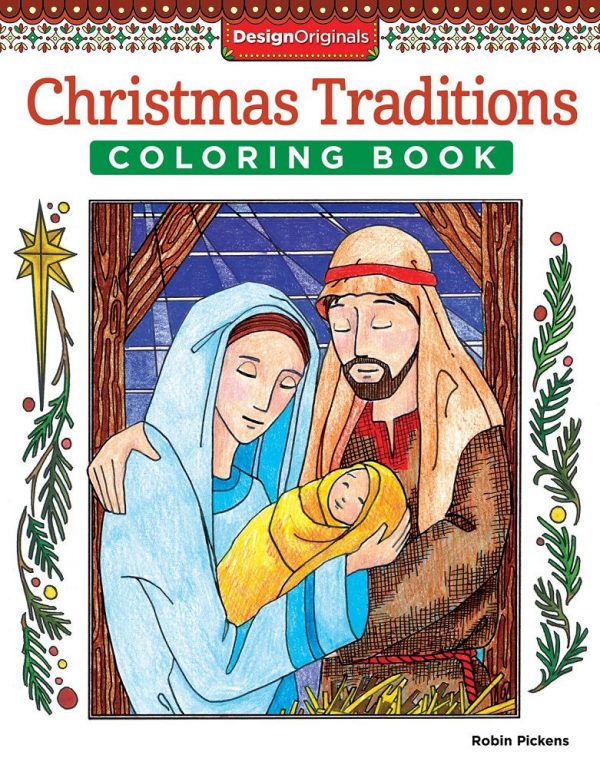 Christmas Traditions Coloring – Please read NOTE regarding clearance
SKU
: 4264
Out of stock
Notify me when the item is back in stock.
Product Description
Christmas Traditions Coloring Book
This classic Christmas coloring book offers 32 traditional illustrations to help you banish holiday stress & keep the true meaning of the season in your heart. Author:  Robin Pickens ISBN: 978-1-4972-0082-1 Pages  80 Product From: Paperback Note:  Our book clearance – the book is new, however may be dog eared, scuffed up as the outer jacket may be slightly damaged from being on racks at shows, traveling to and from shows, or people handling. the Edges may have dirt on them from the traveling.  Inside pages are in good shape and not effected.