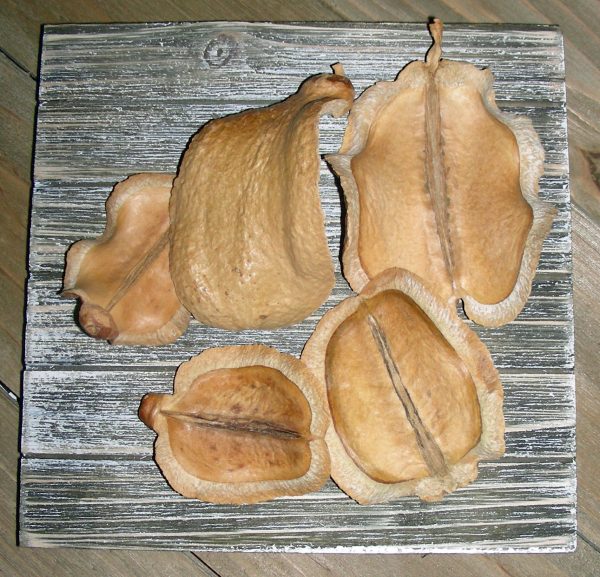 Frogs Mouth – South Africa
Price is for one piece
$1.00
SKU
: 493
In stock
Product Description
Frogs Mouth Pod is from South Africa

The Frogs mouth pod is similar to Jacaranda pods but much larger and lighter in color. It is very hard pod that can be drilled. Some are curved and others are flat. Sizes on the pod vary.

Examples in the photo -largest one in the photo is 4.75" long x 2.75" wide and the smallest one in the photo is 3 1/8" long x 2 1/8" wide

These are great for basket and gourd embellishments or can be used to make beautiful small basket bottoms or in jewelry.
price 1 piece
---
Special Notes:
Price is for one piece